About Us
Our clean, modern and spacious office is a welcoming oasis from the moment you walk through our door. We encourage you to take advantage of everything we have to offer for your comfort, including Wi-Fi and TV in our operatories.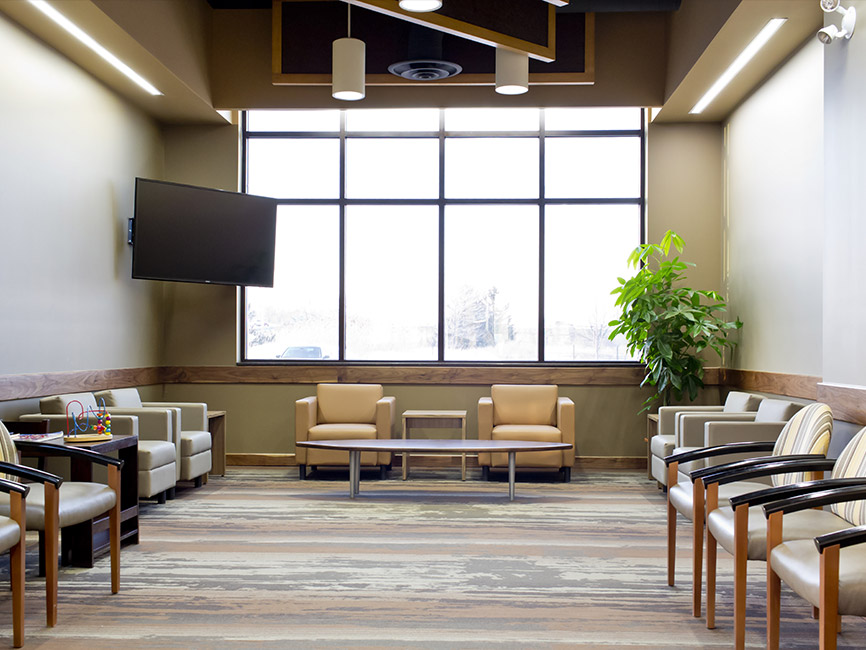 We're located in a large business park in central Windsor, and we're adjacent to major highways so getting here will be a breeze.
For your convenience we offer limited evening hours and plenty of free parking. We hope that you enjoy your time with us, and if you need anything, please don't hesitate to ask a member of our team!
Dental Technology
We take pride in staying on top of advances in modern dentistry. Our team uses state-of-the-art techniques and technology to assist in diagnosis and treatment – with the goal of improving your good dental health.
Digital X-ray systems
We use three main types of digital X-ray systems. These systems all use low radiation to take high quality images of your teeth and the supporting bone and tissue. Our chairside digital X-rays have replaced the familiar older film-based systems. We also have a digital panoramic X-ray system to take full-width images of your jaw, and a cephalometric X-ray system that takes "profile" images of your skull and jaw. All three systems provide accurate, zoomable, and shareable digital images that are a valuable aid to diagnosis.
Intraoral camera
The intraoral camera is a miniature video camera that fits inside your mouth. It takes high-definition images and videos of your teeth and gums that you can view on a chairside monitor.
Office Hours
Wednesday
8:00 am - 5:00 pm
Thursday
8:00 am - 7:00 pm